Note: 2. *Sonia Orchid Lei $7.75 each that only available by Lei Pack , 15, 20, 25 Leis - 35 Leis - 45 Leis. no individual order.
4. Recipient Name must be same as the Card Holder if your purchase amount is exceed $100.
5. We will not accept any combined order if the purchase item is not in this page and extra charge will occur if ship after Wed.
---
ESTIMATED COST FOR 25 LEI ORDER ESTIMATED COST FOR 75 LEI ORDER
$8.99 x 25 Lei + $25 shipping charge = $260.00 $8.99 x 75 Lei + $25 shipping charge = $730.00
Note: All Leis are string by our professional stringer NOT MAKE IN THAILAND and Lei's length is 40" not 32".
---
STOP STOP


STOP STOP CANCEL MY ORDER
JULY SPECIAL: SONIA ORCHID LEI COLOR IN WHITE
Request Overnight or Sat Delivery extra charge Special Request
The extra $50.00 charge which included:
Saturday Delivery $13.00 Forward Address delivery $12.00. Priority Overnight Service $10.00 to $25.00.
Note: We have no intention to forward those charge to you, however, we do received a few complaint that they did not receive any Leis, even they have been placed Lei order online and miss their important event due with insufficient info.
Sonia Orchid Lei $8,99 plus S & H
Sonia Orchid Lei $8.99 each + Shipping Charge $25.00 flat rate 10 15 20 25 30 35 40 45 50 75
SHIPPING CHARGE: FLAT RATE $25.00 VIA FED 2 DAYS AIR.
<![if !vml]>

<![endif]> For Saturday or Mon Delivery
Please select option : SHIPPING CHARGE _ 1 to 25 Lei _ $25.00 PER ORDER + Packing Charge $0.75 per Lei or other suitable option.
Note: The size of the Lei will alternated the shipping charge, for instance, we can pack 20 single Tuberose Leis into No 10 Box ( $48.50 ) because they are small Leis. But the No 10 Box won't able to carry 15 Sonia Leis, because their Leis size are 4 to 5 time bigger then the Single Tuberose Lei. Therefore, the No 9 Box is suitable for the 15 Sonia Orchid Leis and your shipping charge is $55.50 instead $48.50.
CAUTION! READ THE IMPORTANT NOTE BEFORE YOU CLICK THE SUBMIT BUTTON
Sorry, We may not issue any refund or credit to any late delivery if our shipping company ( Federal Express ) failed their delivery commitment. However, We will forward your claim to our carrier & ask for a fair settlement, but your refund is guaranteed by Federal Express not our company.
---
Next business day delivery no Later than 4:30 PM to most of the West Coast which includes: Alaska, Arizona, California, Colorado, Idaho, Nevada, Oregon, Utah and Washington. (Some rural areas do not qualify for this Standard Overnight Service, We will automatic update your shipment to priority overnight service and a additional charge of $5.00 to $10.00 may charge to your account ). Orders that qualify for Standard Overnight Service that can be shipped Mondays through Thursdays.

( for instance if you want the package arrive on Wednesdays then, the ship out date will be Tuesdays ).
Two-business day delivery to other US locations will arrive no later than 4:30 PM. Orders to these other US locations (which includes any where on East coast) can be shipped Monday through Wednesdays. ( for instance if you want the package arrive on Fridays then, the ship out date will be Wednesday ).
Your CVC/CVV

Number

is found on the

back

of your credit card on the signature panel. It is comprised of the last three digits appearing on the

signature panel

.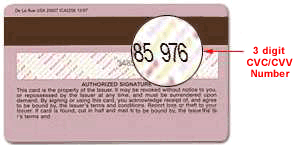 ---
Billing Information Items in blue are required ( sample only ) Back to Order Form
Card Holder Name
Phone
Fax
E' mail
Card Holder address
Note: Card Holder's address must be exact match with the Card Holder's billing address, otherwise Card will be decline.
Card No Expiration Date CV Code
---
1-808-428-1227 ( General Info, Pricing and Quotation is not available on this line )

Sonia $9.99

Ti Lei $5.99

Triple Sonia $24.99
Free Kukui Nut Lei with minimum purchase 3 Orchid Leis* or 12 Ti leaf Leis and offer expire on April 30.
Estimated Shipping Charge Special Request
---