---
STOP STOP

STOP STOP CANCEL MY ORDER
Note:1 This Lei Order Form is only good for last minute customer. Therefore any General Information will not be available over the phone. Please call 1-808-225-2960 for help or type your order item in the " Hawaiian Leis Field " if you do not see your favorite Leis which is not show in this page. But this Lei Order Form must be submitted before any phone help attempt. Mahalo!
2.We will not file any charge on your account if your Lei Order can not be process due with our carrier ( Federal Express or UPS ) verbally fail to meet your delivery day and your order has not been send. Mahalo!
---
Caution! your Lei Order should finish w / in 2 more steps, if you are not place a Lei order online, do not go any further!
The extra $50.00 charge which included:
Saturday Delivery $13.00 Forward Address delivery $12.00. Priority Overnight Service $10.00 to $25.00.
Note: We have no intention to forward those charge to you, however, we do received a few complaint that they did not receive any Leis, even they have been placed Lei order online and miss their important event due with insufficient info.
Therefore We advise all our valuable customer, please take a few minutes to complete the Lei selection Form and Lei Order Form with sufficient Info then this option will not be necessary and your Leis will ship out on time.
Hawaiian Lei description field ( option only )
2-Tuberose / Carn $7.75 20-Kukui Nut / mc $19.75 4-Micronesian Ginger $22.75
Note: Please enter your Lei order in this additional field if you couldn't find any of your favorite Lei on the above Leis selection. However, this field is designed for simple order and may not suitable for any complicated order.
---
Note: The size of the Lei will alternated the shipping charge, for instance, we can pack 20 single Tuberose Leis into No 10 Box ( $48.50 ) because they are small Leis. But the No 10 Box won't able to carry 15 Sonia Leis, because their Leis size are 4 to 5 time bigger then the Single Tuberose Lei. Therefore, the No 9 Box is suitable for the 15 Sonia Orchid Leis and your shipping charge is $55.50 instead $48.50.
---
Next business day delivery no Later than 4:30 PM to most of the West Coast which includes: Alaska, Arizona, California, Colorado, Idaho, Nevada, Oregon, Utah and Washington. (Some rural areas do not qualify for this Standard Overnight Service, We will automatic update your shipment to priority overnight service and a additional charge of $5.00 to $10.00 may charge to your account ). Orders that qualify for Standard Overnight Service that can be shipped Mondays through Thursdays.

( for instance if you want the package arrive on Wednesdays then, the ship out date will be Tuesdays ).
Two-business day delivery to other US locations will arrive no later than 4:30 PM. Orders to these other US locations (which includes any where on East coast) can be shipped Monday through Wednesdays. ( for instance if you want the package arrive on Fridays then, the ship out date will be Wednesday ).
Your CVC/CVV

Number

is found on the

back

of your credit card on the signature panel. It is comprised of the last three digits appearing on the

signature panel

.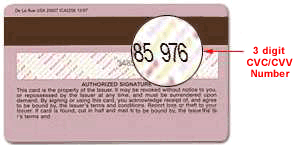 ---
Billing Information Items in blue are required ( sample only ) Back to Order Form
Card Holder Name
Phone
Fax
E' mail
Card Holder address
Note: Card Holder's address must be exact match with the Card Holder's billing address, otherwise Card will be decline.
Card No Expiration Date CV Code
---
STOP! STOP! READ THE IMPORTANT NOTE BEFORE YOU CLICK THE SUBMIT BUTTON
Sorry, We may not issue any refund or credit to any late delivery if our shipping company ( Federal Express ) failed their delivery commitment. However, We will forward your claim to our shopper, but your refund is guaranteed by Federal Express not our company.
---
TUTU'S CHOICE which means our Lei expert who will make the Lei selection for you. Of cause, for your best interest that you should make your own selection.
P.S. TUTU which mean in Hawaiian: Grandmother

Bozu / Mc $9.73

Cigar Lei $22.73

Haku / hm $29.73

Halukulani $28.73

Kukui / Mc $22.73

Leilani II $29.73
Estimated Shipping Charge VIP LEI PACK ALOHA PACK Lei quotation
TUTU's choice TUTU's choice